Kiba is a wolf, one of the last of his kind, and his dream is to find Paradise in a world torn asunder by war. Cheza, the legendary Flower Girl, can lead him to Paradise, but there are others who desire her, and help from other wolves at his side may not be enough. Driven by his noble spirit, he will not forsake his quest.
Total Episodes: 30
Year Published: 2003
Studio: Bandai Visual Bones
US Distribution: Bandai Entertainment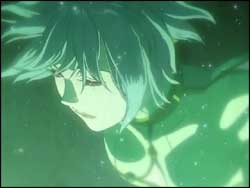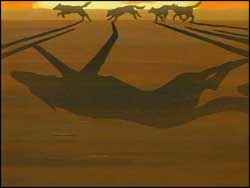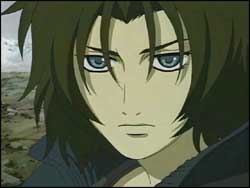 Animation
The people are drawn very well. All except Cheza, who looked more like a ghost (should've looked like a flower), the animation was well done.
Sound
Lovely music. Both the opening and the ending song very beautiful. The overall music was well done and fit in nicely with 'world going to end' scenario.
Characters
This is where Wolf Rain shines. All the characters - from the good guys (wolves) to the bad guys(nobles) have been developed in a terrific way.
This anime, is mostly those, who like tragic and sad storyline.
_________________